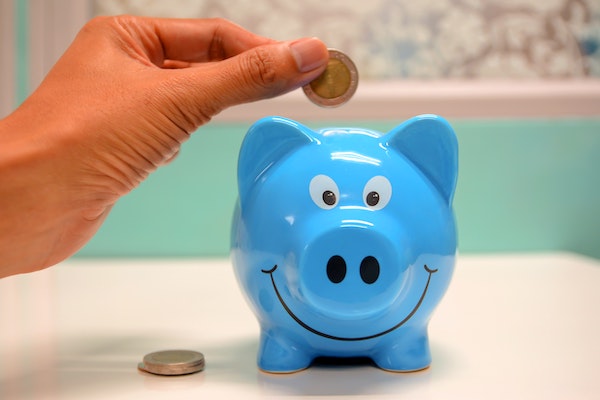 Page Publishing pursues as many avenues as possible to make money for our authors. Remember, if you become one of the authors who are accepted into our catalogue of works, your interests will be directly tied to ours in that the more copies your book sells, the more money we both make. Accordingly, it is in our direct interest to publicize your book in print media, on television/radio, and online as aggressively as possible. We need to create an immense amount of "buzz" about your new book in order to sell as many copies as possible through the highest number of outlets.
Numerous companies abound (especially on the internet), offering services whereby you can publish your book on your own. Many of these companies are really just offering print services or basic editing functions. Keep in mind that these solutions leave an incredible amount of critical work still to be performed by the author (obtaining an ISBN, creating accounts with the major eBook retailers, formatting, uploading acceptable file formats, checking for conversion validity, handling your own bookkeeping and accounting, etc.). Most importantly, they "conveniently" leave the most critical step in your hands – marketing and selling the book!
As your publisher, Page Publishing does everything from soup to nuts. We utilize our established resources such as our in-house editors, proofreaders, design artists, cover artists, and the like to ensure that your book is in perfect condition for publication. We then use our existing eBook retailer accounts to sell your work as aggressively as possible.
Unlike the old-time publishing houses, Page Publishing does not keep most of the proceeds from the sales of your book while passing only a small portion on to you, the author, as a "royalty".  Quite the opposite – all of the net proceeds from any sale are passed on to you, with Page Publishing receiving only a small commission if a sale occurs (typically 20 cents). Let's look at an example:
Your book is sold in the Apple iTunes store and downloaded to an Apple iPad, for $9.99. Apple will retain 30% of the sale as their commission, leaving 70% ($6.99 to be exact) to pass through to the publisher/author. As your publisher, Page Publishing will be entitled to only 20 cents of that $6.99, leaving $6.79 to be paid to you for every book sold in this manner.
As you can well imagine, there are numerous ways in which your book can be sold in order to generate revenue. The various ways of selling a book, and the complex terms and conditions imposed by each vendor can make the process seem daunting, but it need not be.  As your publisher, Page Publishing will handle everything in a fashion that maximizes profit for all. Remember, if you make money from book sales, we do as well!  We are in this together, so you can rest assured that we will have all of the intricacies of this process well at hand. Nonetheless, if you are truly interested in the details, an explanation of each of the major vendors' royalty terms follows below.
Digital Sales
Amazon Kindle Store: Provided you are willing to
sell your book on Amazon at a list price of between $2.99 and $9.99; and
agree that the list price of your book on Amazon may not exceed the list price of your book in digital or physical format in any other sales channel; and
agree that the list price on Amazon for the digital version of your book will always be 20% less than the list price for the physical/print version in any other sales channel; then
Amazon will pay a 70% royalty based upon the list price less a tiny "delivery" charge (which is based upon the size of your book-currently .15 cents/MB in the U.S).
If you wish to list your book price at greater than $9.99 or less than $2.99, or you do not wish to comply with any of the other pricing requirements above, Amazon will pay a flat commission of 35% of the listing price. Obviously, it is much more lucrative to opt into the 70% program and abide by those requirements when possible.
Barnes and Noble: For books listed for sale between $2.99 and $9.99, Barnes and Noble will pay a royalty of 65% of the list price. For books having a list price less than $2.99. or more than $9.99 (but never less than $0.99 or greater than $199.99), Barnes and Noble will pay a royalty of 40% of the list price. The digital version of the book must have a list price that is no greater than the list price of the physical version/print edition of the book or the digital version available at any other sales channel.
Apple: Apple will pay a 70% commission of the list price of the book. Apple requires that pricing for the book must be in dollar increments that end in ".99" (unless the book is being offered for free).  Apple also has pricing requirements that set the digital book list price on iTunes based upon the hardcover print version list price. A book having a published hardcover list price of $10.00 to $21.00 for instance, may list on iTunes for no more than $9.99.
Google Play (digital sales): Google pays a 52% royalty of the list price of the book.
Print versions/hard copies
Ingram Content Network: Ingram is the largest book wholesale distribution network in the world, serving over 35,000 retailers, libraries, distributors, and educational institutions. If, for example, a major retail bookseller chain ordered 100 copies of your book from Ingram's catalog, Ingram would place the order and the 100 books would be immediately printed, boxed, and shipped to the retail chain. Because Ingram is a wholesaler, they would receive a wholesale discount from us (typically 50% of the list price of the print edition of the book). Ingram would then extend most of that discount to the retailer (likely discounting the book 40% off list price), allowing the retailer to pay only 60% of list price for the book and thus allowing the retailer to realize a sufficient profit. If the book in this example had a list price of $19.95, Ingram Content Network would have paid us a wholesale price of $9.97. After deducting our printing costs (let's use $5.00 as an example), a profit of $4.97 would be realized, less only 20 cent commission to Page Publishing, resulting in $4.77 paid to you for each book sold in this manner.