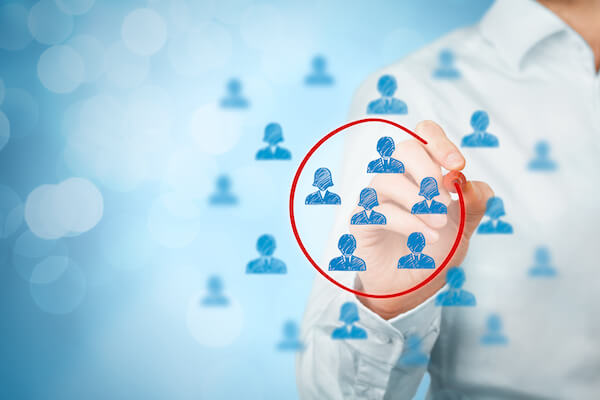 Once you have completed your writing, you may face a big question: How do I reach my readers? The answer comes down to knowing who your readers are, where they hang out, and how to market to them effectively. It's no surprise that knowing your readers will increase sales, but knowing your readers AND employing effective marketing will make those sales even bigger. So let's take a look at strategies for establishing your target audience.
1. Identify your ideal reader.
Who is the person you're writing for? If you could conjure an ideal reader, what would they look like? Think of demographics, psychographics, interests, buying habits, and more. The goal is to speak directly to this reader group through your writing and branding. Building a platform for people who aren't interested in your book doesn't make sense. You want to provide value to the people who want it. Once you have this profile in mind, you can better search for this reader in real life.
2. Determine a primary and secondary audience.
Every book has a primary and secondary audience, meaning your core group of readers, followed by readers who might pick up your book for a change of pace. These secondary readers may receive a copy of your book from a friend, which is an excellent opportunity to turn them into primary readers! Secondary markets might not be as obvious, but they're equally important. Try to come up with one primary audience and several secondary ones.
3. Identify comp titles.
Comparative ("comp") titles are books similar to yours in topic, writing style, theme, or genre. A list of comp titles is a great way to identify your audience. Chances are, people who read (and enjoy) those books will feel the same about yours. Start by doing some basic research to compile a list. Then, take it further by checking where those authors have an online presence, where and how they market their books, and the conversation surrounding them. You can tap into this by saying, "If you liked that book, try mine!"
4. Search social media.
Social media is a great place to find readers. Why? Because readers love to talk (and post) about books! A simple hashtag search can bring up tons of results for specific books, authors, or even just genres. For instance, you could search #suspensebooks (genre), #FriendsToLovers (trope), or even #mentalhealth (topic)—the more narrow your search, the more exact the results. Then, check out the profiles and start engaging with people of similar interests to your book.
5. Find online communities.
The beauty of the internet is there are opportunities to "meet" people worldwide right from the comfort of your home. These online communities are great places to discover readers and start conversations. Try doing a Google search for blogs and forums related to your topic or genre. There are tons! Read what people are talking about and what they like, then tailor some of your comments/posts to that. Introduce yourself and your book—you can't expect people to find you if you don't put yourself out there. Other online places to consider are Facebook groups and Goodreads, where readers gather to discuss books.
6. Do some keyword research.
It might sound scary, but keyword research doesn't have to make you break into a sweat. Really what it comes down to is understanding the search terms people use most frequently for an item. Regarding books, you'd be interested to know how readers search for particular genres. There are tools you can use (such as KDP Rocket and many others) that will give you a list of keywords based on your book details. Use these keywords when marketing and selling your book to target the ideal reader.
7. Try paid advertising.
Ads can be overwhelming, but done well, and they are a great way to reach the right readers. That said, advertising comes with a cost and is something you'll want to budget for. Depending on your goals, there are different types of ads (targeted, sponsored, etc.). Ultimately, ads are designed to show up near similar items, enticing readers to try your book. From there, you have a good chance of hooking a new reader for your primary audience.
8. Build a newsletter.
One way to get readers is to have them come to you. Designing a newsletter and building your list of subscribers creates a built-in readership base. These people are there because they want to be—which is the best type of reader. They're invested in you and your work and may be the first to spread the news about your new releases to friends. Try putting a sign-up form on your website and sharing the link on your social media platforms to collect email addresses. Then, send out periodic newsletters with updates, giveaways, and behind-the-scenes info about your writing life.
9. Read your reviews (with caution).
The best way to understand what people think of your book is to read reviews—gulp! It is typically a big, fat no-no for authors. Why? Because one bad review can send you into a spiral of self-doubt. But chances are, for every low review, there are ten glowing reviews that you want to target. See what people are saying, what they love, then do more of it in your next project. You can find reviews in many places, including Amazon, Goodreads, Bookbub, and Bookstagram influencers.
The Takeaway
Finding your ideal reader takes a little bit of thought but shouldn't send you into a panic. Don't be afraid to experiment to see where you land. Eventually, a solid audience will emerge.