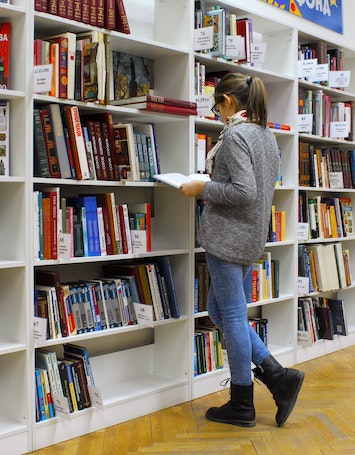 As soon as your book is print-ready (i.e., it has been exhaustively edited and formatted, all artwork and cover designs are complete, and the ISBN has been assigned) it then moves into our "distribution" phase whereby several things happen at once. Most importantly, the print-ready electronic file (not to be confused with an ePub file which will be explained below) is uploaded to the server of our printing press. Once this is complete, the presses are fired up and an initial batch of your hard-copy book is produced.
A large number of this initial batch of your hard copy book will be immediately shipped directly to you, and many will be used by us for getting your book reviewed and promoting it. With your book's file securely stored on our servers, orders for any quantity of books can be fulfilled almost instantly. In fact, because the Ingram Content Group (which we are members of) is used by most large and small brick-and-mortar book retailers, a customer wanting to purchase your book can walk into virtually any retail book store and order your book immediately.
In addition to making hard copies of your book available to the public through retail book stores and Amazon (via the Ingram Content Group), Page Publishing will also offer your book for sale through digital download venues such as Amazon (for the Kindle and Fire), Barnes and Noble (for the Nook), the Apple iTunes Store (for the iPad and iPhone), and Google Play (for Android and Google devices). As your publisher, we handle uploading the appropriate digital versions of your book to each platform (we are authorized distributors for all of these platforms) and the employment of Digital Rights Management software (DRM) to prevent unauthorized copying/sharing of your work. Finally and most importantly, we handle collecting all of the revenue from these sellers. The entire process could not be easier.