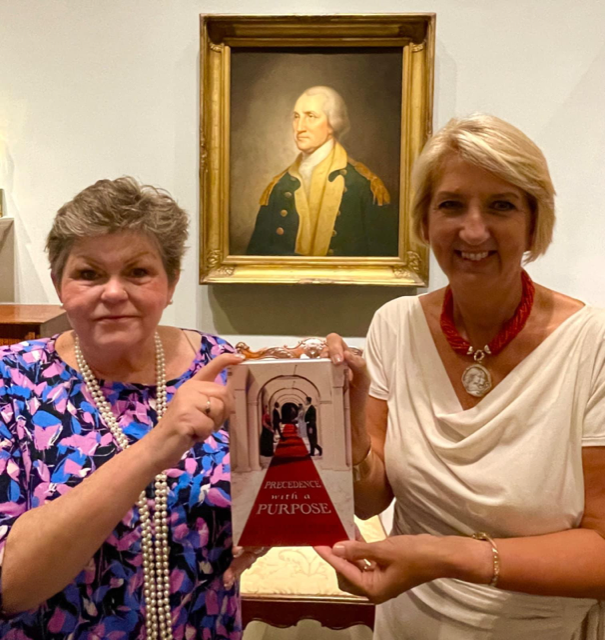 Congratulations to our author and co-author, Maryse Larché Mele and Margaret Kevin Krall, of Precedence with a Purpose, for their successful presentation at the Protocol Diplomacy International – Protocol Officers Association (PDI-POA) Forum! It was held on July 24-27, 2023 in Wasington DC. Prominent speakers included the Chief of Protocol of the United States, Amb Rufus Gifford, and the Chief of Protocol from Canada, Stewart Wheeler. The event included touching experiences like the laying of a wreath from their association at the tomb of the unknown soldier at Arlington Cemetery, a wonderful reception at Blair House, and a performance by a military orchestra at the Kennedy Center.
Peggy said it best when she said, "I feel like I am living someone else's fake life!"
Congratulations again, ladies!