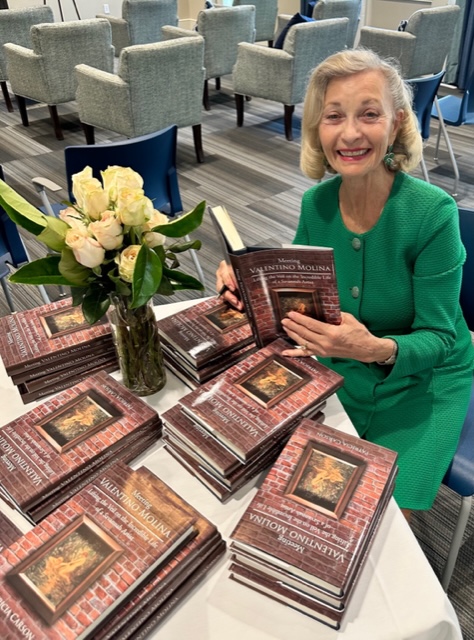 Congratulations to Patricia Carson, author of Meeting Valentino Molina: Lifting the Veil on the Incredible Life of a Savannah Artist, for a successful book launch! It was held on March 25th on Skidaway Island near Savannah, GA.
Her book follows the story of Molina's successful career as a portraitist, the mystery of naked Cleopatras, and his surprising affiliation with the Gignilliat family of Savannah.
Congratulations again, Patricia!