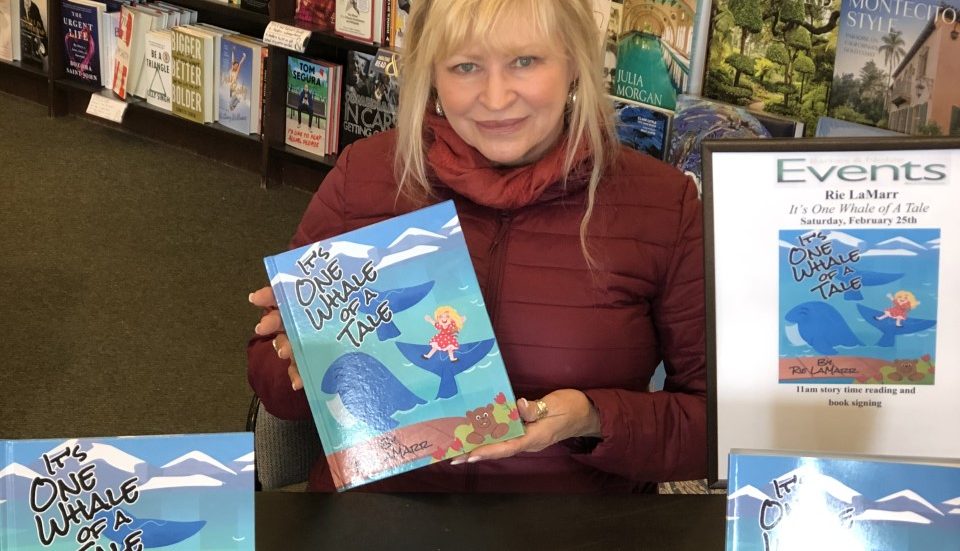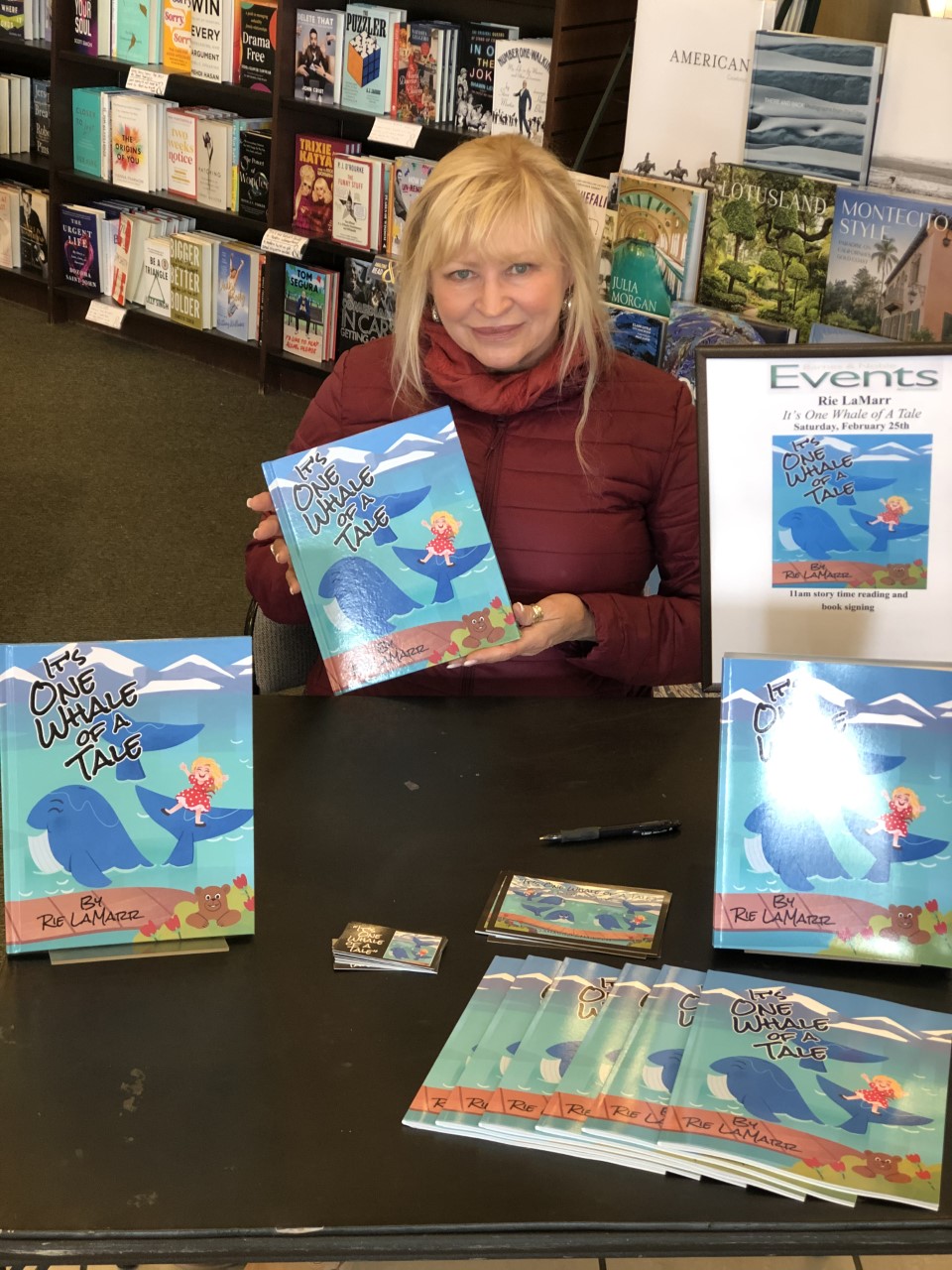 Congratulations to Rie LaMarr, author of It's One Whale of a Tale, for a successful book signing! It was held on February 25th during Children's Story Time at Barnes and Noble in Ventura, CA.
Her book follows the adventures of Peter and Marion from the inside passage of Alaska. Read along as they ride on a killer whale, eat with grizzlies, and fly with a baby eagle.
Congratulations again, Rie!