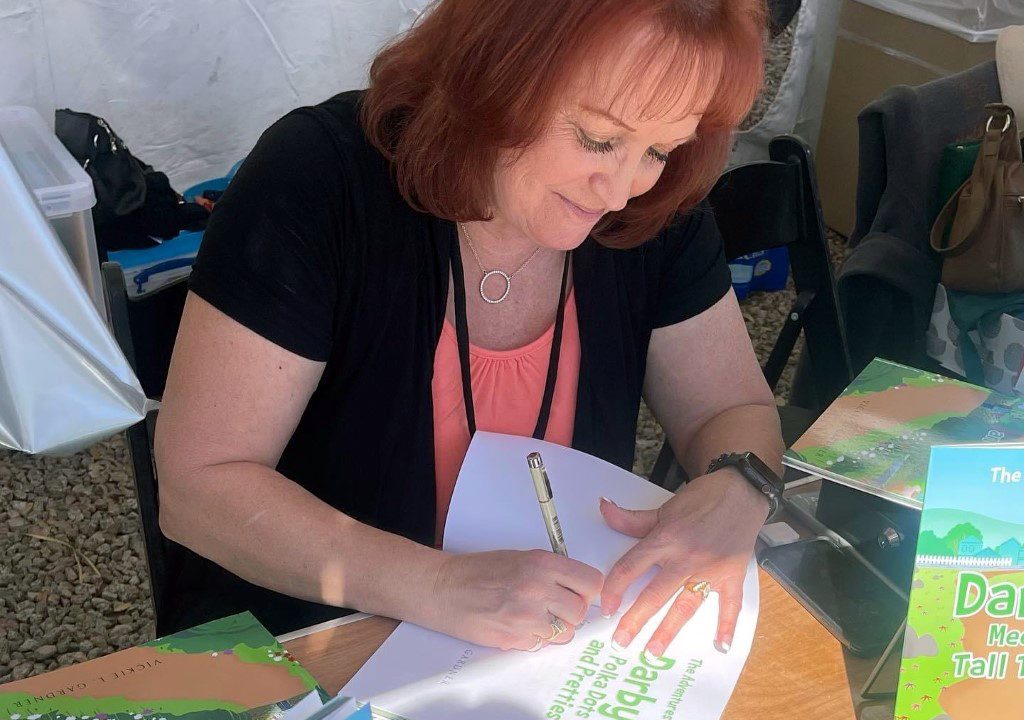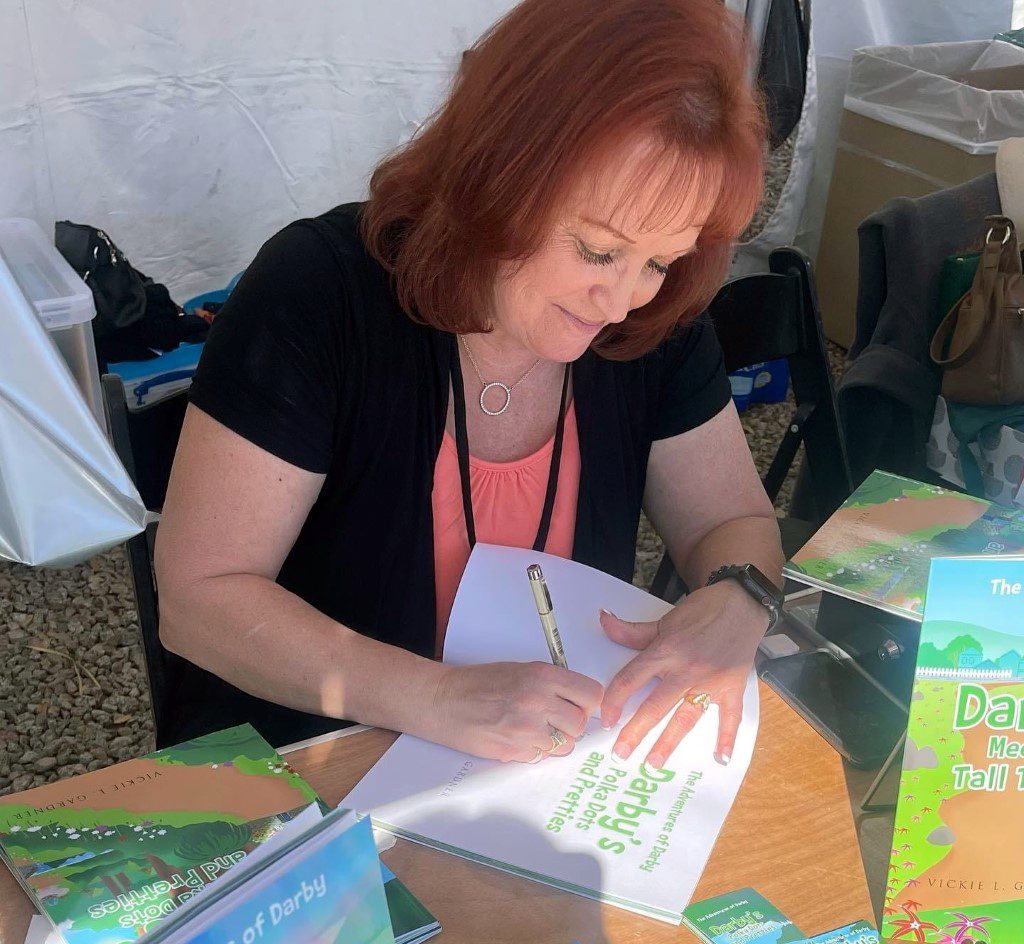 Congratulations to Vickie L. Gardner! She recently showcased her book series, The Adventures of Darby, at the Tucson Festival of Books.
This year's annual festival was held March 4-5th at the open-air University of Arizona Mall in Tucson, Arizona. It's an opportunity for bookworms to attend book panels, meet authors, and discover new books. 
You can check out Vickie's Tucson Festival of Books profile here.
Vickie brought books from her series, The Adventures of Darby (titles below), to sign for attendees.
Darby's Polka Dots and Pretties
Congratulations again, Vickie!