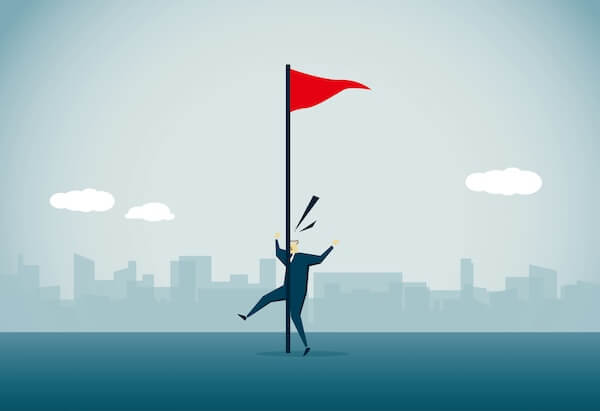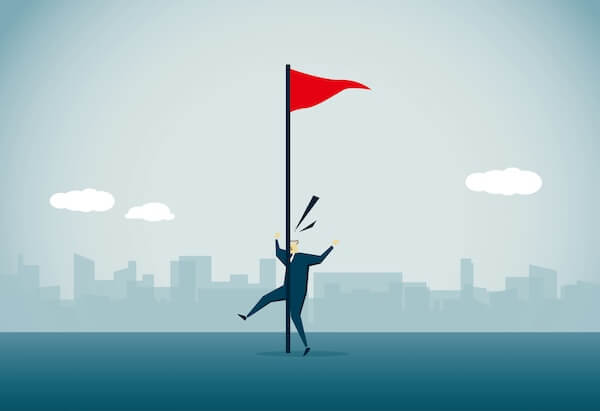 Red Flags for Authors Looking for a Publisher
In the wild world of book publishing, new authors can easily become overwhelmed. The process of finding the right publisher is not one to rush, and it's crucial to approach this decision with caution. While there are numerous reputable publishers in the literary landscape, there are also some looking to take advantage of authors. Read on for a list of red flags to watch out for during your publisher search.
1. Lack of Transparency
A transparent publishing process is vital for any author-publisher relationship. If a potential publisher is evasive or unwilling to provide clear details about their publishing process, royalties, marketing plans, or contract terms, it's time to be skeptical. A legitimate publisher should be open and honest about all aspects of the publishing journey. Contracts should be clear, not leave you with more questions than answers. Authors should know exactly what they're getting, not be surprised with hidden costs.
2. Poor Reputation
Researching a publisher's reputation is essential. Look for reviews, testimonials, and author experiences online. Pay attention to negative reviews, complaints, or stories of authors who have had a bad experience with the publisher. A pattern of dissatisfied authors is a significant red flag. Check out the website Writer Beware, which compiles information about scams and questionable or downright unacceptable practices in the publishing industry, including agents and publishers to stay away from.
3. Unrealistic Promises
Be cautious of publishers who make unrealistic promises, such as guaranteeing bestseller status or huge financial success. While publishers should be enthusiastic about your work, overly ambitious claims may indicate dishonesty or an attempt to lure you into a contract. Publishers should never guarantee book sales or promise that you'll land on coveted lists. If a publisher convinces you that your book is destined to win a Pulitzer, you should probably run.
4. Lack of Professionalism
Professionalism is such a broad term, but it covers many important areas in the publisher search. You want to choose a publisher whose forward-facing appearance makes you proud, not skeptical. Look for things like a well-designed website (no typos!) and quality cover designs. The age-old phrase, "You get what you pay for," should come to mind. Likewise, any communication you have with the publisher should be timely and professional. Don't hear back for ages? Red flag.
5. No Author Input
Publishers have the final say when it comes to creative choices in the book production process, but that doesn't mean that authors shouldn't have some input. At the end of the day, authors should be happy with their book packaging, so it's important to feel that your voice is heard. Publishing can be collaborative, and control doesn't have to be one-sided. Ask your potential publisher how much author input they take into consideration when titling and designing their books.
6. Inadequate Editing and Proofreading
Editing is a crucial part of the publishing process. If a publisher is willing to accept your manuscript without thorough editing or proofreading, it's a clear red flag. A publisher should have a dedicated editorial team to ensure the quality of your work. Check to determine whether editing is part of your publishing agreement—you shouldn't have to pay extra for editing services.
7. Limited Distribution and Marketing
A good publisher should have a solid plan for distribution and marketing of your book. If the publisher is vague about their marketing strategy, has limited distribution channels, or expects you to handle most of the marketing yourself, it's a warning sign. Ensure your publisher is committed to promoting your work and reaching a wide audience. But beware of false promises, such as being told your book will receive special treatment over others.
8. Little Track Record
All publishers have to start somewhere, but that doesn't mean you want to be their guinea pig. Small or brand new publishers may not have the experience or connections you want for your book. Consider choosing a publisher that has a proven track record and testimonials from previous clients, from whom you can gather valuable information to make your decision. After all, you don't want to waste time or money on something that may fall through.
Choosing the right publisher is a critical step in your journey as an author. While the publishing world offers many opportunities, it's essential to be vigilant and recognize the red flags that may indicate a questionable publisher. By staying informed and conducting due diligence, you can protect your work, reputation, and investment in your writing. Always seek professional advice and consult with fellow authors to make an informed decision when selecting a publisher. Remember that a reputable publisher will support your writing aspirations and help you achieve your goals in the literary world.