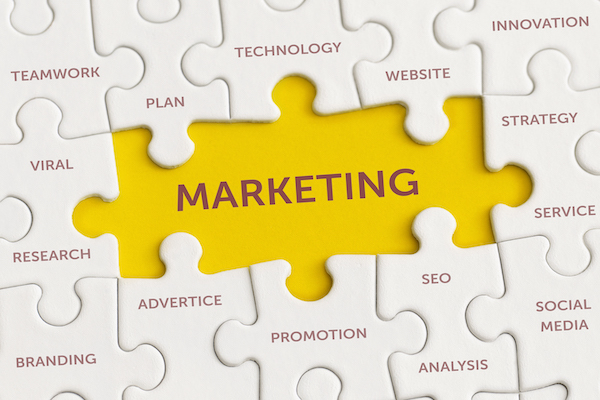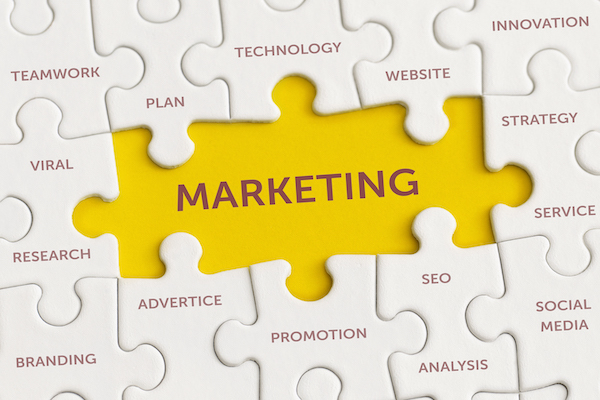 The Definition of Marketing
Marketing is an umbrella term that encompasses promotional activities designed to sell products. When it comes to books, marketing aims to reach readers and sell copies. It's a mix of public relations, advertising, publicity, and other forms of spreading the word and raising awareness among booksellers and consumers.
The Importance of Book Marketing
As much as authors wish it were true, writing the book is not enough. The truth is no one will read it if they don't know it even exists. So how do you let people know about your book? That's where marketing comes in. It's critical authors assume a business mindset—your book is a commodity that needs promotion to succeed outside your inner circle of friends and family. It may be out of your comfort zone to talk about your book (and yourself!), but the good news is that you can market your work in many ways. Read on to discover different marketing strategies to find which one(s) are the best fit for you.
Let's Talk Marketing!
Here are seven things you can do to market your book. Some are easy enough to start today!
1. Create a website.
If you mention your book to someone or a reader happens to stumble across a copy, one of the first things they might say is, "Where can I learn more about this?" The answer: Your website. Having an online presence is super important for authors. The first step is setting up a basic landing page with your headshot, book cover, and contact information, which you can grow into an entire website with pages, links, and more. It might sound intimidating, especially for the tech-challenged author. However, it may be simpler than you might think. Platforms like Squarespace and Wix offer templates and a user-friendly interface.
TIP: Invest in purchasing your domain, which comes off as more professional and legitimate.
2. Establish a social media presence.
Social media is a must when it comes to marketing your book. It's free and generally easy—posting pictures or videos is a great way to capture reader attention and drive them to your book or website. But here's the thing: You don't have to be on every platform. Instead, choose one or two platforms that best fit you and your audience. For instance, if you're writing YA, that would probably be TikTok. If you're writing for women 40+, that would probably be Facebook. Then, set up your accounts for consistency and recognition using the same profile picture (a professional author headshot is nice) and cross-linking posts.
3. Start an email list.
Email marketing targets consumers through things like newsletters. Have you ever seen those website pop-ups asking for your information? That's one way authors capture new readers. It is a form of direct marketing since the email is sent to someone who is already a fan or reader. Therefore, they are more likely to be engaged with your book/brand. But how do you go about starting an email list? The key is to start small. Reach out to friends and family, then post on social media and ask followers to sign up if interested. Once your list is established (even if it's tiny!), send periodic newsletters, including progress updates, cover reveals, launch dates, behind-the-scenes looks, giveaways, and more. Some authors email more regularly (monthly, for instance), while others reach out less often (perhaps quarterly). There are lots of email marketing platforms that are user-friendly, such as Mailchimp, Substack, MailerLite, and many more.
4. Pitch podcasts.
Do you listen to writing/book podcasts? (If not, you should!). Many writing and genre-specific podcasts accept guest interviews. Being a guest on a podcast is an excellent way for readers to learn about your book and you as an author. Do a simple Google search or ask your writer friends for suggestions, then form a list of podcasts that interview authors. During the interview, talk about your writing and publishing journey, the content of your book, what you hope readers will get from it, etc.
NOTE: Many podcasts book out months in advance, so if you're trying to time an episode to air around a launch, it's best to inquire ahead of time.
5. Cross-promote with other authors.
You've heard the phrase before: It takes a village. The same is true for book marketing! Your village is your author community (if you don't have one, now's the time to start forming those connections!). Tap into other writers to cross-promote each other's work. Perhaps your book is coming out around the same time as someone else's, or several of you are writing in the same genre. Use each other's audiences to help grow your own.
A few ideas include:
Newsletter swaps
Joint giveaways
Interview each other
Multi-author book bundles
Joint Instagram lives
Sharing social posts
6. Run a giveaway or promotion.
Who doesn't like a discounted (or free!) book? Consider running promotions through your website or book platforms like Bookbub, Robin Reads, The Fussy Librarian, and many others. For example, sign up for a Goodreads giveaway, during which readers can enter for a chance to win your book. When they do, your book is added to their "Want to Read" list and shows up in people's feeds. Whatever promotional strategy you choose, spread the word far and wide by posting on social media and asking people to share.
7. Create ads.
Ads are a great way to attract reader attention, but mastering ads is another story. Fortunately, there are courses (some free) authors can take to learn about creating and running ads on platforms like Google, Amazon, and Facebook/Instagram. Done well, they can be highly effective. If done poorly, they can suck significant cash from your budget. Either way, ads cost money, and as the saying goes, sometimes you have to spend money to make money. So if you're unsure or worried, consider hiring an ad expert to manage them.
This list covers the basics of book marketing but is not exhaustive. Many creative ways exist to market your book and grow your author brand. The most important thing is that you do something. And remember, you can ask us about our marketing services.