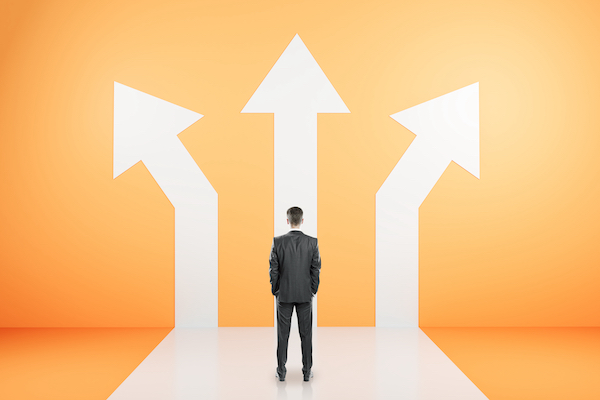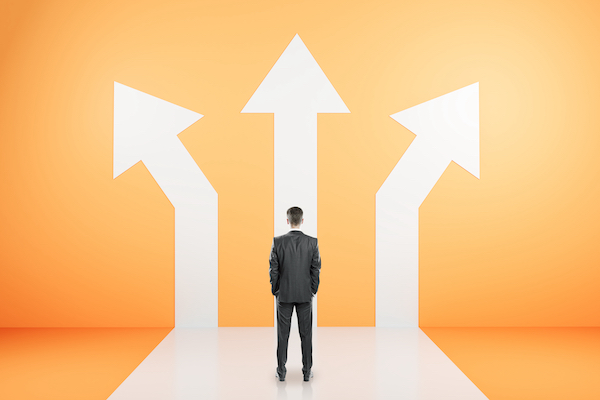 Publishing Paths Explained
You want to write a book. Or, you've already written a book (yay!). One of the most important things you need to decide is what publishing path is right for you. Here, we'll break down three of the most common routes to publishing, including pros and cons, so you can make an educated choice based on your personal needs and wants.
1. Traditional Publishing
What most people think of when it comes to book publishing, this path is the oldest and most established. Some familiar names in this category are known as the Big Four publishing houses: Penguin Random House (which recently acquired Simon & Schuster), HarperCollins, Hachette, and Macmillan, each with their own imprints for various genres.
Traditional publishers work on an advance pay system, meaning that they take on all the financial risk up front, and pay the author an advance (lump sum) to buy rights to the book. An author will make royalties on each sale only after they earn out their advance.
Unlike generations ago when authors could reach out to publishers directly, traditional publishing today requires a literary agent. The agent works on behalf of the author to secure a publishing deal, and in turn, takes a cut of the sale (typically 15 percent). This middleman is an important and necessary step in the traditional publishing path—but it's not as easy as it sounds. Literary agents get pitched thousands of books a year from authors seeking representation, and only a small fraction are actually signed.
Similarly to the Big Four, many small presses work within the same traditional model. The difference here comes down to budget: Most small presses don't offer an advance. However, the upside is that many will accept queries directly from authors, without the need for a literary agent.
Pros of traditional publishing:
Best distribution for your printed book. If you want your printed book in bookstores, it is more likely with traditional publishing.
Possibility for additional opportunities, including foreign rights, film options, and licensing deals.
More media attention. You'll have a better chance for coverage, visibility, and reviews.
Cons of traditional publishing:
Loss of control. When you sign a deal with a publisher, you give up your rights to the book, in turn allowing the publisher to make final decisions on things such as cover design, title, and more.
Slow timeline. Traditional publishing is notoriously slow, meaning you could wait years before your book even comes out.
Difficulty in securing an agent. Before you can even think about working with a publisher, you must achieve step 1, which is to sign with an agent. In today's crowded landscape, this is becoming harder and harder.
2. Hybrid Publishing
An emerging path, hybrid publishing is also known as "assisted publishing," wherein authors pay a company to help them publish their book. Authors fund the entirety of publishing in exchange for the expertise of the publisher. This model works for people who have a budget, and who aren't interested in the business of self-publishing.
There are a variety of hybrid publishers, some of which have better track records than others. One thing authors should consider is whether the publisher has a vetting process or manuscript evaluation. This will differentiate a true hybrid (which carefully reviews books) from a vanity publisher (which will publish anything regardless of quality).
Pros of Hybrid Publishing:
A higher guarantee to get your book published. There's no extra hurdles to jump through in terms of securing a literary agent. Once your contract is signed, you're set. Plus, it's a shorter timeline than traditional publishing.
More control. You have more input into the editing, design, and book title.
Less stress. You're essentially paying for all things to be taken care of in terms of formatting, design, and production.
Higher royalty percentage than traditional publishing.
Cons of Hybrid Publishing:
Less likely for printed books to be in brick-and-mortar stores. Most hybrids publish with Amazon, while some work with several eBook providers and a few have agreements with large distributors, such as Ingram.
Less media attention. While there are marketing packages, many authors will be expected to do a lot of the promotion themselves.
Requires investment from the author.
3. Independent / Self-Publishing
Unlike decades ago when your only hope of publishing a book was at the mercy of a publisher, the internet has changed the game, allowing authors to publish themselves. Self-publishing, or "indie publishing" refers to authors who manage all parts of the publishing process, from editing to design and even distribution. Some authors have experience in these facets, while others will hire out services such as formatting or cover design. Still, when it comes to publishing the book, the author remains in full control.
Some of the most common platforms for indie publishers include Amazon KDP, Nook Press, Kobo, Apple Books, and Google Books. Authors have direct access to publishing tools and print-on-demand services, making it feasible to set up physical and eBooks on their own.
Pros of Self-Publishing:
Full control. As an indie author, you make all the decisions when it comes to your book, from artistic choices like cover design and title, to business decisions like when to release, pricing, where/how to market, budget and more.
Little upfront cost. Most platforms are completely free to set up and publish a book. The money factor comes into play for marketing and promotion, or if you need to hire experts for services.
Highest royalties.
Cons of Self-Publishing:
You're in charge of everything. While total control is appealing in some aspects, it can also be overwhelming.
Distribution is difficult. It's hard to get self-published books into bookstores or libraries.
Less mainstream media attention, including coverage and reviews. It's up to the author to market the book (or hire a publicist).
Easy to rush. With publishing a click away, it's tempting to want to rush the process. But indie authors should take the time to produce a professional, quality book with a strong marketing plan in order to increase their chances of success.