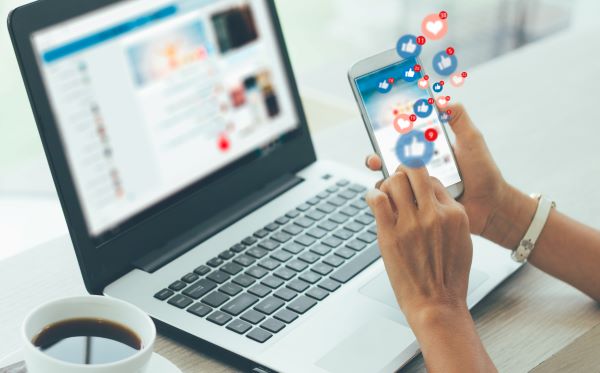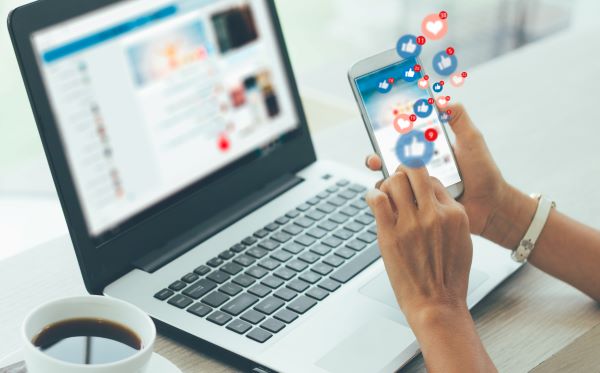 You've picked your platform, done your research, and are ready to use social media to its fullest. But what do you actually post? The key here is not to overthink it. Yes, some authors have an extensive marketing plan with scheduled posts and content planned out weeks in advance. If that's not you, don't worry. Social media was created to be fun and enjoyable, so you shouldn't panic if this approach feels inauthentic to you. Here are 12 social media post ideas you can use to get started.
1. Giveaways
Everyone loves free stuff! Run a giveaway for your book around its launch, publication anniversary, or just because you feel like it! Instruct people to follow your account and leave a comment to enter, which will help the algorithm promote your post to more people. Be sure to include details about the giveaway, including dates, eligibility, and how winners will be notified.
2. Cover Reveal
Share your excitement with your followers when you have a new book coming out by revealing the cover on social media. Readers love cover design, so this is an excellent opportunity to tap into the visual aesthetics of platforms like Instagram.
3. Unboxing Videos
When you receive a shipment of physical books (either from your publisher or a distributor like Amazon or Ingram if you're self-published), film yourself opening the box and seeing the hard copies for the first time. Unboxing videos are popular on social media because readers love experiencing the emotion with the author.
4. Get Personal
Remember, using social media is about more than just selling your book. Readers want to get to know the authors they love on a personal level. What are your hobbies and interests outside of books? Share that content! It will help deepen the connection between you and your followers. Social media is all about relatability.
5. Day in the Life
Readers are curious about what goes on behind the scenes in a writer's world. Share a picture of your writing space, your favorite notebook full of scribbles, your collage of plotting Post-its, or anything that goes into the writing process. Give readers an update on where you are in the journey and invite them to follow along.
6. Pictures of Author Events
If you have a book signing, reading, or any other event, snap pictures to share with your followers. Did you meet readers at an event? Share and tag them—they'll likely share your post, which means more eyes on your book!
7. Promote Preorders
Many books go up for preorder before their release date, allowing readers to place an order in advance. Preorders are essential for authors and publishers and can help online sellers like Amazon bump your title up in the rankings. Therefore, social media is a great place to promote a preorder book. Ask your followers to preorder and give them the direct link.
8. Share Writing Tips
Chances are your followers will be a mix of readers and other writers. The author community is supportive, and perhaps someone out there is just starting their writing journey. Post a list of your top tips for writers, or talk about what you wish you had known earlier. Honesty and transparency are what make social media worthwhile.
9. Share Book Quotes
Everyone loves a good quote, whether from a classic or contemporary book. Share quotes that mean something to you. Or even one from your book! Services like Canva are handy for creating images and quote cards. These posts can be great "filler" content when you have nothing else to post.
10. Cross-promote with Other Authors
Part of being an author on social media is being a good literary citizen. It means supporting other authors through reviews, sharing, and cross-promoting. It works very much in a "you scratch my back, I'll scratch yours" sort of way. If a fellow author has a new release, post about it! Join together with other authors for giveaways or newsletter swaps. It is a great way to make connections in the industry and elevate new voices.
11. Go Live
It might seem scary at first, but talking live to your followers isn't as bad as it sounds. Platforms like Facebook, Instagram, and TikTok allow you to film videos you can save and post and "go live," speaking directly to your followers in real time. You can collaborate with other authors to discuss your books or other industry topics. Or simply check in with readers with your updates.
12. Involve Your Readers
Social media is all about engagement—the more people interact with your posts, the more algorithm love you'll get. Take advantage of features such as polls and questions where readers can leave their own opinions. Ask them for their opinion on book content as you're writing, let them name a character, or have them choose between two covers for your book. It lets readers feel invested in you and your process and, therefore, more connected and likely to buy.