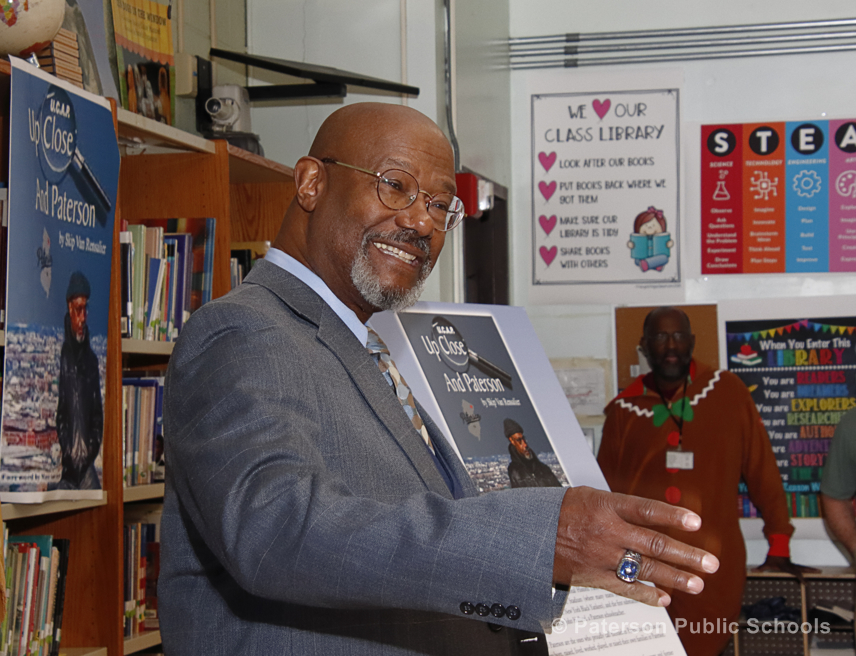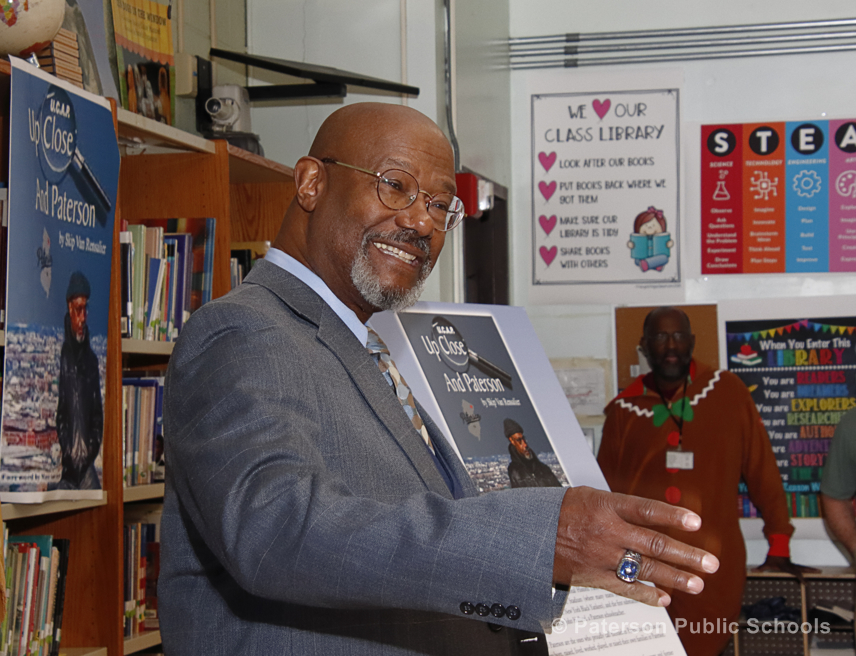 Congratulations to author Skip Van Rensalier and his recent book signing for U.C.A.P.: Up Close and Paterson. It was held Friday, March 3rd, at the Norman S. Weir Elementary School in Paterson, NJ, where he is a substitute teacher. Students, Principal Gilgio, and the Superintendent of Schools attended the event.
After 37 years as a social worker for Paterson Public Schools, Van Rensalier retired, but only briefly. Soon he was back at it as a substitute teacher for Norman S. Weir Elementary School. Then, during the pandemic shutdown, he began working on his book. In it, he captures the personal stories of current form residents of the storied town of Paterson, NJ. 
He profiled 35 Patersonians, from vaudevillian-style entertainer "Uncle" Floyd Vivino to community elder Alonzo "Tambua" Moody and younger voices like tutoring entrepreneur Shanikwa Lemon and educator/musician Scott Cumberbatch. They share their candid views of the city. Through their words, you can see their love and pride for their hometown. 
Congratulations again, Skip Van Rensalier!